This is a Senior Girl Scout ring. It is 10K gold and sterling silver. Nancy, a very nice lady up north, found the information about this ring for me. The design is from 1965 and the cost was $2.25. To me, it's priceless. Thankyou Nancy, for your help. The above ring is on display at her site too.
Click here to visit Girl Scout Pin Museum, a very cool site created by Nancy. Check it out.



I don't know much about this ring, it's very pretty though. It is stamped made of sterling silver. When I first detected it, it registered on my detecter as a dime. Its depth registered as 10 inches deep. I dug and dug, but never found it. It started to rain, so I covered the hole up and tamped it back down. It rained for a couple of weeks, so I didn't get to hunt. I didn't forget about the deep target that I had detected. It stayed in the back of my mind, that I would go back when I got a chance. I figured it was an old silver dime. When I finally returned to the spot, I started digging, again. I expected an old silver dime to pop out of the hole, but was really suprised to find this ring insted.



Here is another sterling silver ring with an amethyst stone.



Here are some silver charms.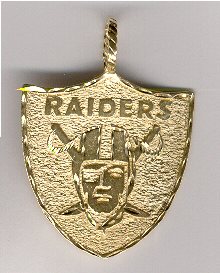 This is a 14K gold Raiders charm. Picture slightly larger than real charm.



This is a mans ring with a gold coin mounted in it. The coin is a 1945 Dos Peso gold coin and the mount is 14K gold. I've put it to good use, I wear it on the weekends.

Originally, I though the seventh written across the top of this 4H pin was for seventh place in a contest. I recieved information that it is for how long the person has been in the 4H. Seven years. The information was sent in by Tony McCafferty.

Thank you Tony for the information.

On the back, it is stamped 10K 1/2 GF. I don't know how old it is, but I found it at an old barn.

This ladies ring has three beautiful diamonds in it. The band is 10K gold.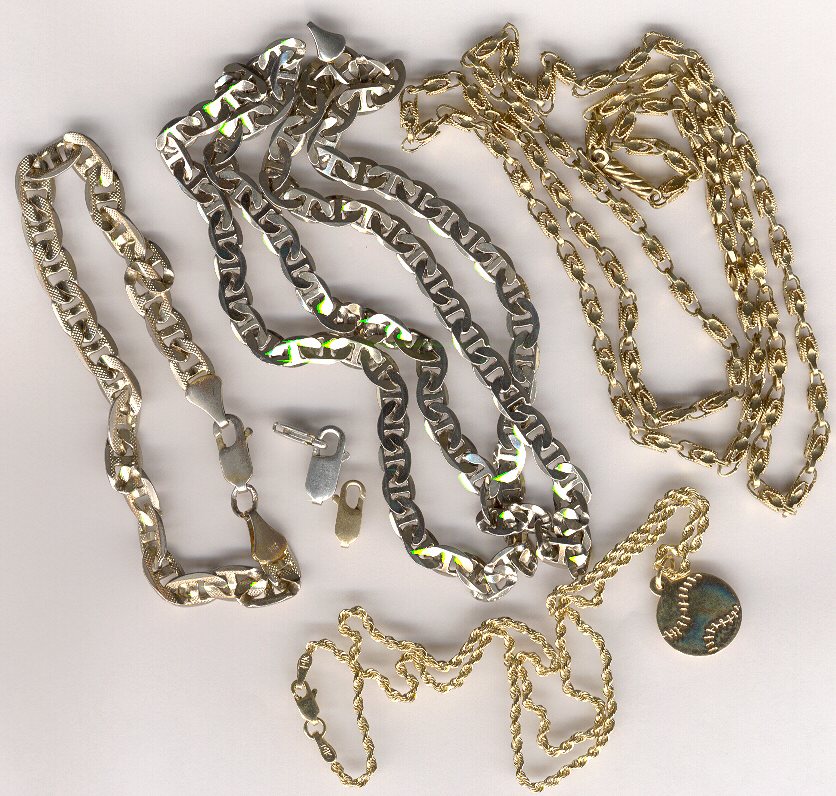 One chain is 14K white gold, the rest are 14K yellow gold. Also there are two sliver clasps and one 14K gold clasp.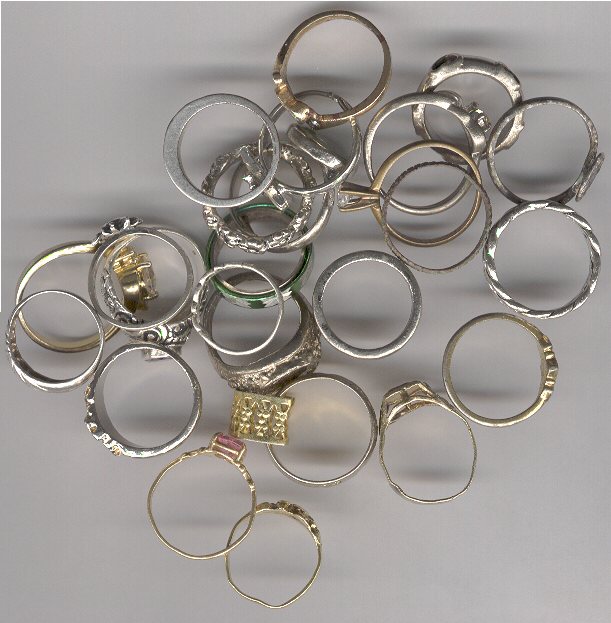 Here are more rings that I've found. Some are gold, some are silver, and some are base metals.